About Us
Institute of Pharmaceutical Sciences [IPS] is a pioneering institution in Pharmaceutical education in Kerala. IPS was founded in 1989 by the Centre for Science and Technological Studies Charitable trust located in the capital city, Thiruvananthapuram, Kerala. The Institute of Pharmacy is a leading institute in the country imparting quality world class education at Undergraduate level. The Institute of Pharmacy was established with a view to bring in excellence in pharmaceutical education. The college prepares the students to meet the challenges in the area of pharmaceutical retailing ,manufacturing, research & development. The Institute has a dynamic curriculum, robust and talented pool of faculty members and state-of- the-art infrastructure in all the departments.

Now the college offers only Diploma course in Pharmacy. Steps are being taken to upgrade the college to one offering Bachelors [B.Pharm], Masters [M.Pharm], and Doctoral [Pharm-D] courses. It is expected that all these courses can be started in the campus very soon.

Right from its inception as a college offering Diploma in Pharmacy, the college has registered steady growth. The college is now housed in a beautiful three storeyed building at Aluva, a place in Kerala famous for its panoramic scenery. The college is located close to the Rajagiri Medical college Hospital, Aluva. Aluva bus station and Railway Station are only 6 kms away from the college. The Cochin international airport lies only 12 km from the college. Hence the college can be easily accessed by road, rail, water and air.

IPS has so far produced more than 1450 competent Pharmacists. Many of the IPS alumni now hold prominent positions in academic as well as industrial fields in India and abroad. IPS have received many awards from Kerala state Pharmacy Council for academic performance. We have maintained an average winning percentage of 85-90% every year and bagged many higher ranks.
To educate and train students in the knowledge of Pharmaceutical Sciences and to contribute to the improvement of health and of the society through world class educational and research programmes.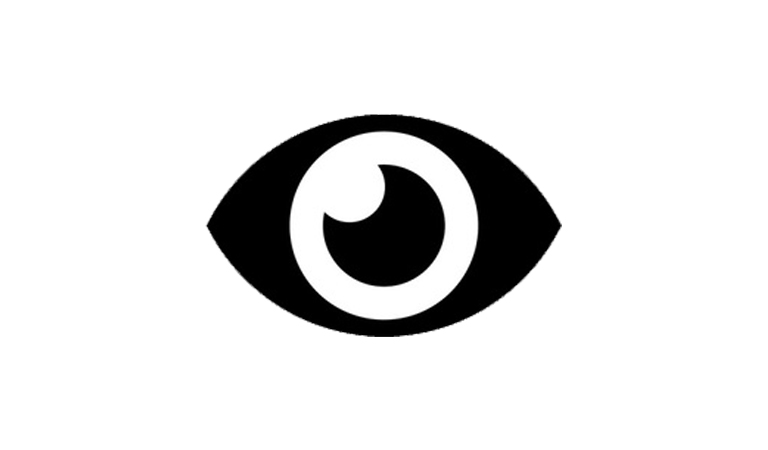 To be a leader in Pharmacy Education by providing world class Pharmacy education, Training and Research in Pharmaceutical Sciences.
The faculty members have received several awards/recognition for research publications and presentations at national and international level. The Interaction cell and the Placement committee of the Institute train and groom the students for placements and job requirements and helps the students in exploring placement opportunities in various national and multinational companies.
Financial Assistances and Scholarships
The Institute provides interest free financial assistance to the needy diploma students to pay their fees.
The Institute gives full tuition fee as merit scholarship to two deserving students who are admitted in the seats reserved for the wards of Pharmacists unable to practice due to chronicle illness/accidents.
A few students who are figured in the first 50 of the merit list are given merit cum means scholarships based on their parents' annual income.
CO-CURRICULAR ACTIVITIES AND EXTRA-CURRICULAR ACTIVITIES
• The Institute also gives equal importance to projects, hospital Pharmacy, industrial visits and training during vacations to support their curricular work.
• The students of the Institute have participated at various national and state level competitions and have won several prizes.
• The Institute also organizes National and international conferences to enable students broaden their knowledge, outlook and develop personality.
• State Level Quiz Competition "QUEST-IPS" is organized every yearin which extensive participation is received from several institutions of the state.
• Our students have participated in various prominent events of Pharmaceutical field like Indian Pharmaceutical Congress, events of Indian Pharmaceutical Association, PHARMACY Seminars etc.
• With an objective of developing personality of the students in multiple dimensions, the Institute organizes, every year, a cultural festival "ROSTRUM", which is a competition of various events like drama, skit, dance, songs & mimicry where the students can showcase their creative skills and talents
• Sports events are also regularly organized every year at the institute level and the selected students can participate at university level competition.
• Celebration of Independence Day, Republic Day, College Day & Teachers' Day are also carried out on regular basis at the College.
• The students are also engaged in social extension activities like visiting and interacting with the inmates of old age and destitute homes, Tree Plantation Drives, awareness programmes in villages on the need for hygiene to ward off contagious diseases, use and abuse of medicines etc.
• The students also participate in various activities under National Service Scheme (NSS).
• There are various Clubs like Entrepreneurship Club, Arts & Craft Club, Foreign Language Club, Cinema Club, Literature Club, Drama Club and Music Club in the college for the overall developments of the students.
• The 2.5 acre sprawling campus in picturesque surroundings, Paddy fields etc provides a refreshing environment, stimulating intellectual alertness and creativity.
• Institute Advisory Committee comprising eminent personalities of academics and industries to monitor and guide Institute in its curriculum, Teaching, Learning, Research, Consultancy and other activities.
• Classroom plus IT based interactive teaching learning using modern tools, web resources and Wi -Fi facility.
• Teaching of Value Added, Enrichment and Add-on Courses, Industry Electives, Health University Electives, Departmental Electives, Audit Courses, Massive Open Online Courses ,English language courses and Self-Study Course in curriculum and inputs and seamless Examination System for evaluation and grading.
• 10% of the course is covered by Renowned Experts.
• Constant mentoring to students by the faculty on one -to- one basis on career guidance, for personal development, identification of aptitudes and motivation in right direction.
• Grooming and Training of the students with development of communication skills and extensive coaching for IELTS, GPAT, TOEFL, GRE etc.
• Excellent Library with more than 853 titles of books and 121 E-Journals, 54 Print Periodicals and other reference materials, RFID system, access to Science Direct publications etc.
• Regular visits to the industries, CROs and R&D centers and a strong industry-institute interaction and engagement of classes by visiting faculty from industries.
• There is a medicinal plant garden "NiLAGIRI Herbal Wealth" covering a total area of 2000 sq. meters with more than 175 species and more than 500 plants.
• Highly qualified faculty having research as well as industrial experience with various awards, patents and publications in reputed journals.
• Transportation facility, modern canteen providing hygienic food and snacks, doctor on dial.
• Book bank facility for the needy students.
• Ragging Free Zone where ragging is strictly prohibited.
• Playground for cricket, football, volley ball etc., indoor games facilities.
Contact Us
Address
09/190 B, Nalam mile, Erumathala (P.O.),
Alwaye, Kerala
Phone Number
Office
Mobile
Fee Payment
Federal bank
Account No: 16920200002484
IFSC Code: FDRL0001692